Tricks to Spice up your Sex-life and Relationship
Nothing is more exciting, mind-blowing, and exhilarating than to find new ways of love-making that are unusual or upbeat sex. They can be a bit more unusual, erotic, or unconventional; they are really charming and relishing. Sometimes people do get frustrated and charmless being associated with stereotyped sex life and sexual positions or situations they encounter in their day-to-day life which lower their appetite. In these circumstances, couples need to explore something new, strange, unimaginative, and erotic or that can be said "out of the box", which is unusual or upbeat sex.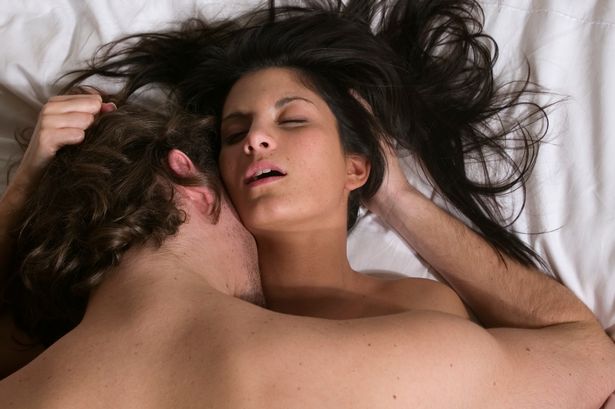 Experts can suggest ways but how you can execute them to have fun, that's your duty. Do some silly things in bed while you're in the middle of an exciting sexual session that can make both partners jubilant.
Find some unusual sex or upbeat sex, the sexual act and lovemaking which can spice up your relationship and sexual lifestyle.
1. Delaying the Orgasm-Sweet Time Sex
It's very easy to get swept up in the flow during intercourse leaving one of the partners high and dry or unsatisfied.
That means you're unable to delay the orgasm. "Slow and steady wins the race."
Taking time-slowing things up, bumping, rolling things, and grinding your way during the sex is real fun, exciting and refreshing.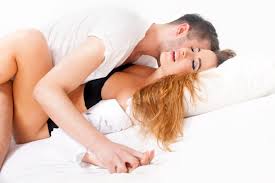 Taking time and languishing in super-sensory lovemaking can be rhapsodic and relationship boosting. With sensual sex, you both may not be flowing through but the process gets you to move.
When you slow things up and try to keep the orgasm at bay, you get the time to feel every inch of each other's body and savor the time. The emotional benefits of these things are huge and long-lasting.
It gives a feeling that your partner is deeply involved with you and you're the top priority for him and your bonding tends to be more intimate.
Anna, 30, completely understands the importance of delaying the orgasm and talks about how his boyfriend slows down and just touch-during that period he stares at my eyes and rolls down his hand every part of my body. It's not about sex but about the partners.
2. Light-Speed Sex
A quick burst out like an earthquake, making your adrenaline rush in a flash leaves you weak and flat.
Every guy wants to throw his girl into a situation where he shakes up his sexual Richter scale, stealing each other away at a moment's notice just to keep the experience and passion going and keep both the partners on the edge. It makes the sex and the whole relationship zestful.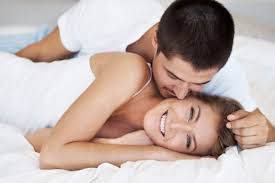 Katherine, 25, speaks proudly about how fast and furious sex kicked her relationship into top gear. One day, she and her boyfriend were about to go out somewhere, suddenly she felt a rush of having sex, that she wanted to feel her beau inside. She pushed her boyfriend into the wall and got things inside within no moment, it was really fun, a great example of upbeat sex.
Keeping things so fast and getting lubricated in a minute symbolizes how deeply you're in love with your male companion.
3. So-So Sex
Even if your adrenaline is going up, you may be feeling extremely honey to get things done quickly, though things are not going the way you want to be sparkling.
In that context, use those situations as opportunities to get things right in your relationship. According to sexologists sex is perfectly natural but naturally perfect, just like any other area of your life-ebb and flow.
Think about Naisha, 28, and her boyfriend Ben discovered that they're not performing their best in bed. One night after an off-peak performance, they decided to put themselves in a naked erotic position and watched a dirty porn movie and went on flowing with their lovemaking as the movie progressed. It brought somewhat changes to their already deemed sexual life.
4. Me-Me-Me Sex
It's always easy to face an audience of thousands than to masturbate before your husband or male companion.
If you do this effectively, that can be really fascinating and enjoyable. It's just a very personal peep show, but a process to know how you want to be manned.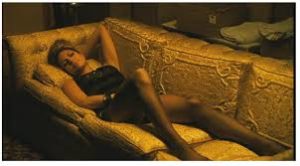 Stella, 27 remembers the situation of how masturbated before her boyfriend with the suggestion of him. First, her boyfriend pushed his finger inside her hole and moved here and there, when things got hot inside her, she started masturbating on her own and finally ended up having a nice orgasm. This can be the example of fascinating upbeat sex or unusual sex.
5. Comfort Sex
Nothing is more comforting than sex. Couples with high energy and who are crazy for having sex find their sexual experience as cheeseburgers. It can be a little bland but very thrilling.
People enjoy sex for various reasons and using sex as a stress-buster or getting into ecstasy instantly can be satisfying.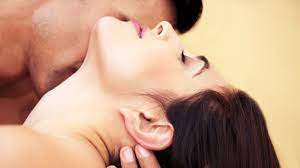 Lisa, 25, came home from the office from a very tiring, discomforting, and stressed day and found her beloved at home and got into instant and furious sexual intercourse to move away from the stressed moment.
Luckily, his boyfriend is a real bitch to providing her with real fun on bed and calming her down. This is comfort sex.
6. Kinky-Lite Sex
Adventurous sex keeps your love life fresh and thrilling because it's continuously changing and let you be creative and spontaneous in bed.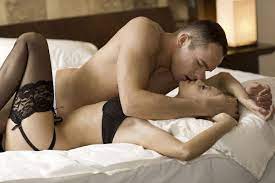 Rena, 30 one day found that her husband was very disturbed and stressed, and not very keen on lovemaking. She suddenly changed her approach and behaved as if she is an escort and lured her husband for sex just like an escort does for her customer.
Things went exceedingly well in the bed, she tied her husband's wrists with the bed and got over him, and had a nice relaxing session of sex. Again things backed to normal.