Since its inception, the Internet continues to be an indispensable part of day-to-day activities where people access the internet for information, shopping, banking, education, healthcare, travel, and other activities. Among them, social networking seems to be the foremost attraction on the internet. Social Media is the umbrella term used for the technological platforms and activities that are used for sharing experiences, information, and ideas with one another. We all know how much impact digital and social media platforms make in our everyday life. Digital Global Overview Report throws some interesting facts about social media trends 2021.
Users of Internet and Social Media Worldwide
As per 2020 report, 4.66 billion people around the world actively use the Internet. This is an increase of 7% i.e. addition of 298 million new users as that of 2019.
Today, 3.81 billion people use social media worldwide and this number is growing every day. There is increase of 9% i.e. addition of 321 million new users as that of 2019.
Globally, 5.2 billion people use mobile phones and there is an increase of 124 million users compared to 2019.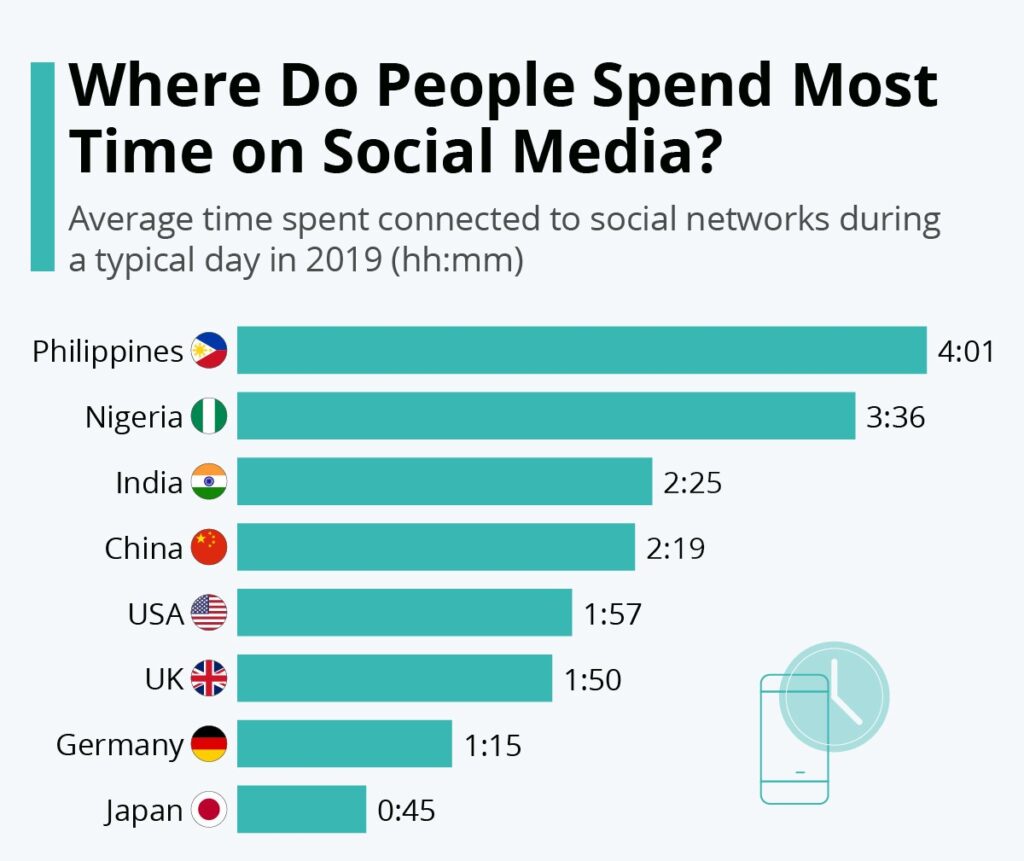 How much time do people spend on Social Media?
Research shows that people around the world average spend 2 hours and 25 minutes per day on social media. Of course, the average spending time on social media is more or less the same as in 2019. Pandemic has been enticing people to spend more time on social media platforms.
Facebook continues to be the most used social media platform in the world, followed by YouTube & WhatsApp. Currently, Facebook has 2.6 billion active users monthly that of YouTube and WhatsApp are 1.7 billion and 1.5 billion respectively.
Use of Social Media across Age-group
Digital 2021 Report talks about the widespread use of social media. The people of age group 16-64 use social media for getting information about various brands and the other 40% use social media for professional purposes.
An important trend for marketers is the growing number of older age group people on social media platforms. The users with more than 50 years of age are increasing steadily than any other age group on social media platforms like Facebook and Snapchat.
Today, more than 4.7 billion people use the internet whereas there 3.8 billion users for social media. It means almost 60% of the total world's population has gone online and more than half of the world's population is expected to use social media by the end of 2021. But the challenge remains how every corner of the world will have equal and fair access to the all-important digital connectivity.
How much time do people spend on Internet?
The research reveals that the average internet users spend nearly 6 hours and 43 minutes on the internet each day. A normal person spends 8 hours on sleep and if you compare the time on Internet, it will be 40% of total awake time. Among the total time on the Internet, 1/3rd of the time people use social media. The users in Philippines spend an average of 9.45 hours per day compared to 4.22 hours per day in Japan.
Still, 3.3 billion people remain away from the internet that means they're unconnected. More than 1 billion unconnected people alone reside in South-Asia and almost 27% of the total African population is away from the Internet.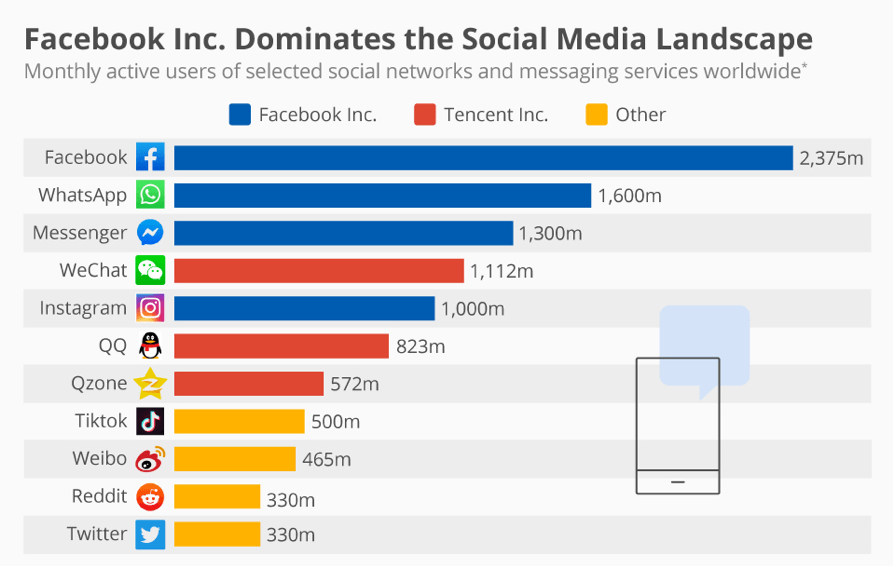 Half of the Internet users access through mobiles
The total time spent by Internet users via mobiles is more than half of the total time spent on the internet and the figure of mobile share of internet time is 51%. As 92% of the world's total Internet, users access the internet via mobiles, but PCs still play a critical role in our digital connectivity lives.
3/4th of the Internet users of the age group 16-64 go online through laptops and PCs. Furthermore, as many as 53% of all web page requests come via mobile phones like that of computers 44 %. When it comes to Mobile Apps, users spend more than 90% of total mobile use time using mobile apps. Among the total mobile use time, web browsing accounts for only 9%. Social Media Trends 2021 throw some astonishing facts.
The dominance of Dating Sites and Dating Apps
A world of dating or craving for finding love has turned into a large-scale business. Tinder App has earned more in 2019 than the non-game app. The people who are on the lookout for love have spent $2.2 billion worldwide on all dating apps.
In 2019, smartphone users had downloaded more than 200 billion mobile apps and the total spending on mobile apps and app-related buying go over $120 billion. The study shows that the download of gaming apps accounts for the largest share and 70% of total consumers worldwide use mobile apps. The above study shows that we are social animals. Social Media Trends 2021 also indicate that a growing number of people use social media platforms for shopping.