Branding continues to be a tricky subject since the advent of brand-name goods. When it comes to branding, is not only an art but also a science that is a technique to understand the mercurial moods of the purchasing public. Being in an age of a digital marketplace and an ever-connecting world population, there are new challenges and ideas are evolving for businesses. If anyone wants to promote his/ her brand, he/she has to heed these signs. Know more about digital transformation branding.
Today in the world of business, there exist heavy competition in every industry and entrepreneurs are always on the lookout for new strategies and means to stand out from their competitors. There may be several ways for businesses to stand out from the crowd. The most effective is to opt for a creative identity. The creative identity of your business is directly related to digital branding.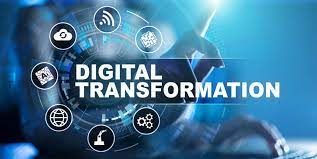 Digital Branding
There is a saying in the marketing world- if people like you, they will listen to you, but if they trust you, they will do business with you.
What the customers are talking about us is more important than what we perceive about our business and the products & services we offer. Our digital branding efforts talk more about us and the value we deliver to prospective customers.
The average person may think that digital branding is all about the logo or website design that can influence a prospective customer's perception of your brand. But in an actual sense, it goes much beyond that and includes many online touchpoints such as website or apps, SEO, online reviews, or social media marketing (SMM). The prospective customers may do the purchasing decisions after experiencing the brand in the digital space.
It becomes increasingly difficult for the brands to create new customers with the amount of content, data and options are being supplied to them. Today prospective customers are getting bombarded with a colossal amount of advertising and marketing messages to build a special connection with them. The same level of effort is being displayed all over the internet. But it is important how could you stand out in the competition? For that, storytelling is important. That means how you are conveying your story in the digital space.
Digital Transformation Branding
When it comes to digital transformation branding, it includes both offline as well as online marketing strategies. Today, marketing is every touchpoint of the brand.
For example, a consumer visits a mobile site; browses goods at a brick-and-mortar store, maneuvers an app, or watches social ads.
Generally, digital consumers have lesser brand loyalty. They just switch from app to app and brand to brand as per their convenience.  That is why many brands aren't able to keep the competitive advantage and begin to re-think unique strategies to attract and retain customers.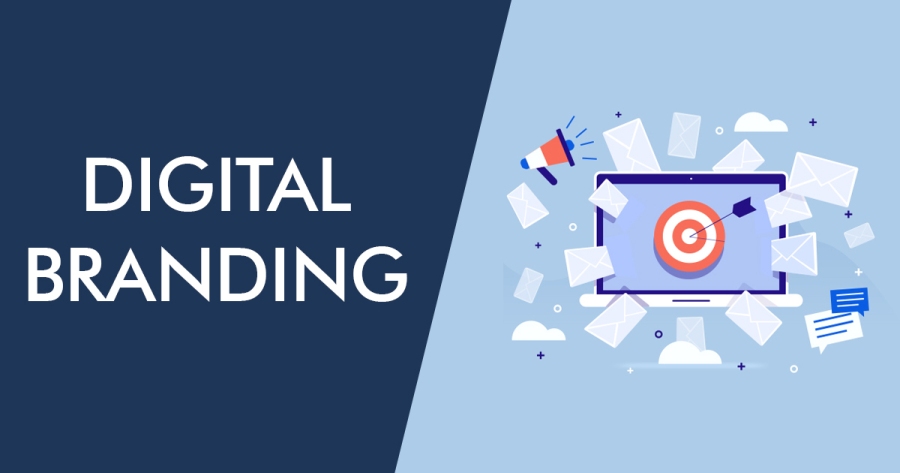 To achieve the above objective, digital transformation is required but it's no easy task. It involves a strategic and integrated approach that signifies how all internal teams, workflows, and systems get executed together in a business catering to the prospective customer journeys.
What is Digital Transformation?
Digital Transformation involves integrating digital technology in every area of a brand's business. Digital transformation is the approach through which enterprises steer changes in their overall business models and ecosystems to leverage digital competencies.
Digital technology is used to optimize internal operations, improve the communication within the organization and come up with the products and services that your prospective customers are looking for.  The following four main areas of digital transformations are:
The Business Process: This process involves collaboration among the different aspects of the organization. You need to improve the collaboration between the people, processes, and applications within the organization by making use of the processes, services, and models to improve the skills. The application of digital technologies to all the functional areas within the organization will improve performance.
The Business Model: This area involves the implementation of digital technologies into the business model. When you're implementing new technology in your organization, you shouldn't implement it for the sake of implementing it. It should be implemented in such a way that it will improve revenue and enhance the customer experience.
Domain Transformations: It refers to the diversification of the business. For example, Microsoft has diversified into several areas, such as cloud storage. Amazon is planning to diversify a streaming service along with a cloud computing service.
Cultural Focus: The organization and employees are from different backgrounds. Getting everyone on the same page can be daunting. The transformations at the organizational as well as cultural level can be effective to serve customer preferences. This will help the employees to have proper attitudes, mindsets, and behaviour to handle customer demands.
How to achieve Digital Transformation Branding
Customer Experience: It is important to go beyond brand and demand to customer experience. The customers want quick and easy access to information process across various channels without entering into conversation with the sellers.
Then, they expect the brands to personalize their sales experiences starting from the word go and should be available the moment they are ready to buy. Once a prospective customer is ready to buy, it is important to complete the purchase as soon as possible. Smooth automation is the order of the day. Process issues and tech glitches will jeopardize the entire prospect. A strong customer experience is directly related to a strong brand experience.
Agile Technology: As we are entering in web 3.0 era, businesses must get their teams familiar with the latest technology. The marketing teams have to create, update, implement and see the results of their work without having any outside support. Major marketing tasks have to be ready out-of-box and integration should be quick, easy, and trustworthy. Custom software should be built and configured within a specific period. Digital marketing requires agility now.
If the marketing teams are equipped with the right technology, they can regularly create campaigns, landing pages, and promotions without IT intervention. The marketing team should deploy their work flawlessly across channels and devices to ensure brand integrity and great customer experiences.
CMO-CIO Partnership: In a digital transformation environment, there should be a seamless partnership between the chief marketing officer (CMO) and chief information officer (CIO). Organizations need to create customer-focused approaches to digital transformation for business growth.
Now the disruptor (CMO) needs the support of the CIO to connect all internal disparate systems. The CIO can see exactly how the customer is on the road from start to finish. CMOS and CIOs can work together to develop, leverage, and deploy new technologies to quickly create a competitive advantage. The enterprises shouldn't be held back by the complexities of multi-channel, multi-language and multi-product programs. The CIO is holding on to the powerful data intelligence. Technology should be an enabler, supportive, and need to accelerate a business' mission.