Digital technologies are bringing revolutionary changes to the business. It's not only in the process of changing the way we communicate but also reshaping our business model. Disruptive innovation indicates how it is playing a key role in change. It refers to the innovations and technologies that help costly and sophisticated products and services to be accessible to the wider market. Disruptive innovation needs an innovative technology, inventive business model, and a consistent valuable network. Here, we will discuss digital disruption, its uses, strategies, impact, and importance.
Digital disruption is an effect that helps in changing the fundamental behavior, pattern, and expectation of culture, industry, market, and process expressed with digital techniques, channels, and assets. Digital disruption is the ground-breaking change and dissolution of traditional business models and processes. In the case of digital transformation is more of a continuous process of change.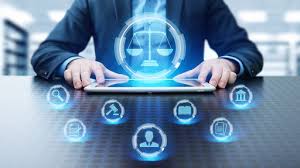 What Is Digital Disruption?
Digital disruption is a transformation effected by modern digital technologies and business processes or models. These latest technologies and models will impact the products and services available in the current market. That means the "disruption" is used as the arrival of new digital products, services, or businesses disrupting the present market and creating room for re-evaluation.
It is the change that comes when new but contemporary technologies and business models influence the change in the value proposition of current products and services. The rampant use of mobile devices for personal and professional purposes makes a complete shift referring to digital consumerism across wide-ranging industries.
Strategies of Digital Disruption
The traditional strategies are rapidly becoming ill-equipped for today's business environment as they are highly impacted by technology. There is a need to adapt to remain relevant. Today's market strategy is the reflection of those changes. Digital disruption is omnipresent which means it is simultaneously present everywhere and affects customers, market & industries, economies, and value chain systems the entire value systems. It influences experience & engagement, distribution & marketing, production and operation, and next collaboration, participation, and organization.
It generally happens after digital innovation like Machine Learning (ML), the Inter of Things (IoT), Big Data, or the Bring your device (BYOD), etc. Digital innovations gradually affect the evolving expectation and behavior and force organizations to shift the way they produce products and services, market the produced material and evaluate the feedback. The change in digital strategy occurs in case of the individual, industrial, organizational, and societal levels. The term digital disruption is a buzzword in recent years professor C.M.Christensen indicates the new technology that replaces existing technology.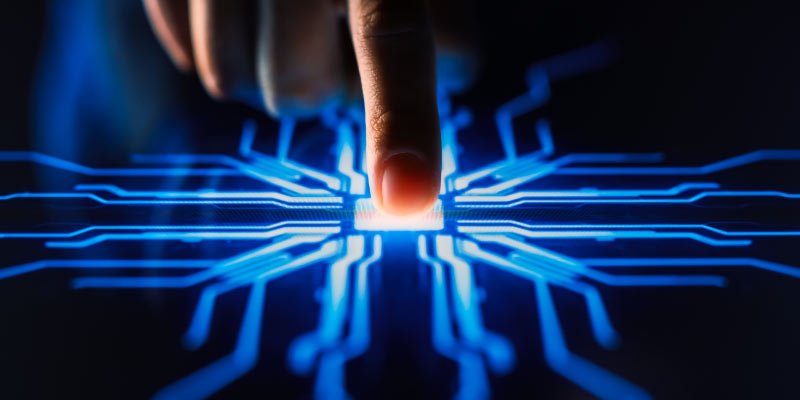 Examples of Digital Disruption
Disruptive technology is a pioneering development altering the way markets, consumers, and industries operate. The present examples of disruptive technology include e-commerce, online news websites, GPS systems, and ride-sharing apps. Some major examples of digital disruption include:
Video Streaming or Web-Based Video just like Netflix
Smartphones
Email
Online References and Encyclopedia
Personal Computers and Hand-set Devices
Quantum Computing
Bio-engineering
Blockchain
Robotics
3D printing
Big Data
Self-driving cars
AI and Machine Learning
Augmented Reality (AR ) and Virtual Reality ( VR)
Nano-technology
E-commerce
Factors that affect Digital Disruption
Technology
Intelligence
Customer Expectations
Convergence & Its Impact on the Business Landscape
Importance of Digital Disruption
The key factor that plays a most critical role in digital disruption is change. It is all about redefining the concept and changing things so that the status quo gets dislodged. It is the path of evolution & growth and the organizations that incorporate that are most expected to reap the benefits of digital disruption. Organizations must incorporate and integrate disruptive technology to avail a competitive edge. That is why disruption allows the organizations to have a better rapport with the existing customers and create opportunities for the new customers.
Impact of Digital Disruption
As we live in a digitally disruptive age, the businesses that are being impacted by disruptions will go through uncertainty. Technology has brought a paramount shift to the way we work, sell, shop, and do day-to-day activities like transportation, lifestyle, and communication. There will be a time when disruptive technology will bring out change the way we would think and live. The innovation disruption is coming faster as the organizations operate faster.
We live in a time where business meetings have been shifted in-person to video conferences or virtual ways. Digital technologies have been implemented in the day-to-day activities of an organization. Now, there are very few companies that struggle to switch digital communication. They remain in touch with their customers, suppliers, and target audience digitally. Even, there is a widespread change in the dynamics and tastes of the market astonishing way.