Influencer marketing has emerged as one of the most powerful marketing tools these days. It has created a strong foundation in the minds of consumers or potential target audiences. Major brands are now using it as an effective strategy to reach their target audience. People don't trust the brands easily and are more or less fed up with these traditional marketing techniques rather influenced by the people they trust, love, and respect. Here, we will talk about YouTube Influencer Marketing.
On the other hand, many brands are still unaware of the impact of influencer marketing or YouTube Influencer Marketing. Still, 75% of the marketing is done based on word-of-mouth recommendations and influencer marketing continues to be the most effective way of driving sales. A time has come that the marketers are increasingly adopting influencer branding and influencer marketing strategies to achieve their business objectives.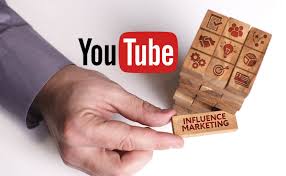 What do you mean by influencer marketing?
Influencer marketing is a type of social media marketing that involves product mentions and endorsements from influencers or people who have a dedicated base of the social following and are regarded as experts in their respective domains. Influencer marketing is highly effective these days because of the huge amount of trust posed by the followers on the social media influencers and the recommendations from them will work as social proof to the brand's potential customers.
Influencer marketing is all about brand collaboration with an online social media influencer to market a particular product or service. Some influencer marketing collaborations are less solid and just work with the influencers to improve brand recognition. Social media influencers are said to have expert knowledge or social influence in their respective fields.
What is YouTube Influencer Marketing?
YouTube is one of the most popular social media platforms these days and has a 2 billion user-base that amounts to one-third of the Internet. The majority of the content on social media platforms is created by influencers who have built a large and loyal audience through their engaging content. There are specific areas such as beauty, fashion, fitness, food, drink, etc that have high demand and can achieve your business objective easily. By showing their expertise in their respective niches, these online influencers can create a loyal group of audience who are interested in their content, trust their views and look for ideas, opinions, and recommendations.
Once you start working with influencers, you will be able to leverage the relationships they have with their audience. But why do YouTube Influencer Marketing? YouTube is a very effective channel for any part of the marketing funnel. Take note of the following points:
It can very helpful in working with big influencers so that it will increase brand awareness within a widespread relevant audience.
Keep on educating and providing valuable information to the audience during the consideration stage.
You can drive sales by providing links and discounts that influencer followers can use.
Provide highly-engaging and visually eye-catching content in the website, Ads, and on social media to drive traffic.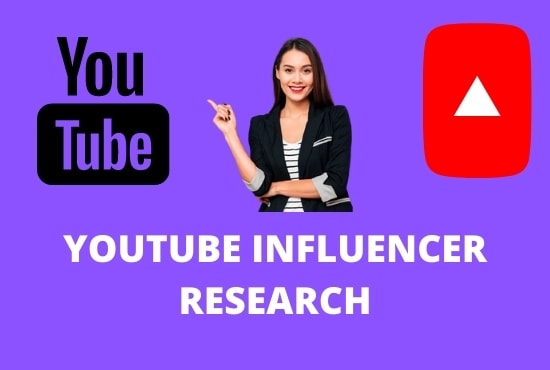 YouTube videos are long-form content and allow more storytelling. The influencers get in-depth about a specific brand, product, and service as compared to social media platforms like Instagram, Twitter, etc.
How to work with YouTube influencers?
There is hardly any platform that can give a better return on investment (ROI) than YouTube when it comes to social media influencer marketing. The videos of the Stars can trend more than these mainstream celebrities. With one billion users, these YouTube influencers go strength to strength and prove to be very successful as most of the viewers are teenagers.
Brands look for influencers' loyal follower base to sell their products and services which has made influencer marketing one of the effective strategies to create brand awareness. It has already been tested for most of the brands. One of the major challenges faced by branding companies is to drive visibility for their clients. Influencer marketing is comparatively more effective than paying for the advertisement. Today, the fans and followers engage more with the concerned promoter or influencer and love to interact through that influencer.
When the brands look for possible ways to reach their targeted audience, they use to have very limited options. They can give a targeted ad, integrate an influencer to the Ad or target the influencer's demographics, or they can include the influencer into the AD so that the influencer can drive traffic to the brand without the use of promotional AD.
Key Strategies to YouTube Marketing
There are several video-sharing platforms available these days and still, YouTube has the largest user-base. YouTube has several free and easy-to-use tools that you can access via your YouTube channel. It makes it easy for marketers to promote their business and increase online visibility. There are the following 5 tools that can play a key role in YouTube marketing strategy:
Video Analytics: YouTube provides video analytics for your videos on its site or you can download more advanced reports about the reach of your video. You will get data about a certain period, world views of YouTube insight, video demographics, and world referrers. You can get all the data about your viewer's age, location, gender, and popularity.
Tagging: It can be best described as keywords. These are a vital part of optimizing your video for the search engines. Give much-needed attention to the tags that you use for the videos and make sure the tags stay relevant to your content. You should search for the relevant tags within YouTube related to your topic. Using keywords in the title is very important for SEO purposes as those keywords are very effective from your audience's perspective.
Sharing Button: Of course, it will sound so simple but keep on telling your viewers to click on the sharing button to share your videos. YouTube allows the viewers to share the videos via Facebook, Twitter or emailing the video link.
Upload the Transcript of your Video to YouTube: This is very effective trick to increase the visibility of your video by uploading a transcript along with the YouTube video. Google and YouTube will index everything with your transcript. But you should make it keyword rich.
YouTube's Promoted Videos: Google is one of the top online advertising platforms and has integrated its marketing platform with YouTube. YouTube's Promoted Videos will help you to attract more viewers, customers and subscribers to the business. You can also drive visibility to your video channel by displaying your video ad with related search results and video content on YouTube.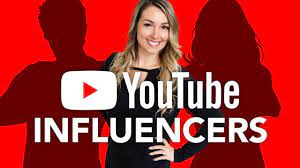 How can you develop a successful YouTube Influencer Marketing Strategy?
Set Your Objectives: Any strategy can begin by setting objectives that you will achieve. It could be increasing the brand awareness, growing the audience, promotion of a product trial, etc. Here, you have to find the right YouTube influencer, define the content storytelling and choose the most relevant KPIs for tracking and measuring the influencer performance.
Define Target and Brand Positioning: The biggest advantage of working with YouTube influencers is that they are talented content creators. When you collaborate with them, your contents are sure to resonate with the audience. But you have to define your targeted audience. You have to find the following answers about your target audience so that you can find the right influencers:

What are the channels they are active on?
What are the types of content they are active with?
What are their interests, likes, and dislikes?
How do they discover a new brand or product?
How they are driven to follow or recommend a brand?

Identifying potential influencers based on Data: Influencer selection is the most delicate part of influencer campaign strategy. Influencer marketing can be expensive and requires more effort than image or text-based posts.
Creating an Effective Brief: The brands and the influencers should find out the ways and means to manage the campaign. They should know how to evaluate the campaign, setting up realistic goals by analyzing the previous performance of the brand channels and the influencer's channel. The brands and the influencers should bring insights into the creative process via data analysis for that a scalable methodology is needed.
Tracking and Measurement of your Performance: The most critical aspect of any influencer marketing strategy is to track the performance. You need to select a few KPIs that are strictly related to your objectives. Then, spilt and segment the indicators. Here, you will analyze the top of the funnel KPIs as the new subscribers and video views, engagement, watch time, and average influencer video view duration.