TikTok has been banned in India, leading to its Chinese roots and growing allegations of data theft and provocative viral video content. But the popularity of TikTok in India since its introduction in January 2018 is an eye-opener for the app-owners and entrepreneurs of the same league. TikTok ban in India, leading to border tensions at Ladakh, and the killing of 20 Indian soldiers in Galwan has raised many questions.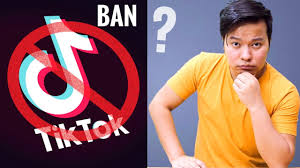 TikTok is an instant sensation all over the world. Its unparalleled success worldwide in the last few years can be termed astonishing but horrifying, specifically in the Indian context.
Tiktok has 800 million users the world over with a 200 million users-base only in India. It targeted the Indian youth population successfully setting an unprecedented growth of users. With the dropping of mobile and Internet prices drastically, particularly with the Jio effect, it made TikTok the household name.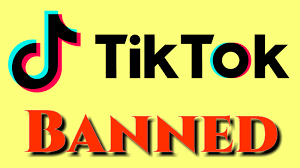 FEW IMPORTANT THINGS ABOUT TIKTOK:
TikTok Started in China
Nearly 800 Million Active Users Worldwide
Over 1.5 billion downloads on Google Play Store and App Store
Almost 30 million active users in India
One of the most valuable and innovative start-ups in the world
The majority of its users in India are from rural and semi-urban areas. The average age group of them is between 18-35. These users' average earning capacity is at best 25k per month.
It provided an easy-to-use platform for Indian people. Then, it's easy for anyone to upload their videos on TikTok.
TikTok's Algorithm works nicely and only shows those videos that are liked by their Users or go viral.
It brought quality to its content and tried to promote talented creators on its platform. That is a major cause of why it was able to defeat its rival applications easily operating in India.
You can find all kinds of unique content in its platform which might not be found in other platforms of the same kind.
The TikTok platform is very user-friendly. It can be used by people whether they're qualified or illiterate, techno-savvy or not. They can easily create the video and upload it.
It set a bench-mark that if the content is unique, it would promote that even with less quality.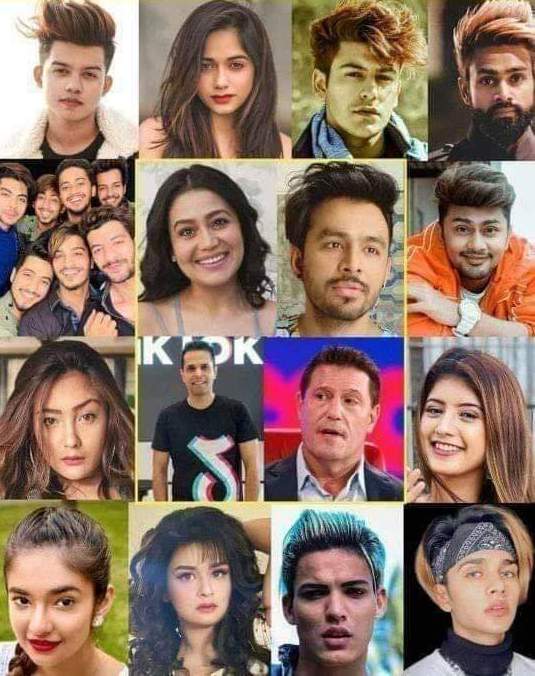 Importance of TikTok Ban on Indian Context
In rural and suburban India, there are limited employment opportunities and considerably less source of getting instant popularity. TikTok gave them an easy-to-use podium to become popular.
The people living in villages and suburbs used it effectively and successfully for entertainment purposes. This made the popularity of TikTok to go up rapidly.
To be very frank, young daily-wage laborers, auto-drivers, plumbers, technicians, and budding dancers from villages which were looking for opportunity, not getting started doing creative things with it.
Because of its funny and viral nature, you can entertain through dancing and acting and can convey your message through transitional videos.
At first, sight, if you see TikTok content in India, the majority of them can put you in a state of bother because of their bold nature. But people love to see it for entertainment purposes.
The female creators seen in the videos wear skimpy and revealing clothes. They do intentionally because of attracting more audiences.
It is being seen as an instant Actor/Actresses creator.
In the last few months, TikTok started to publish a few contents that are anti-India, anti-national, socially, and religiously provocative in nature. Those contents could generate instant violent clashes and outbursts.
TikTok started to promote ACID ATTACK, COMMUNAL CLASH, and even RAPE and DOMESTIC VIOLENCE.
TikTok as A Serious Threat Individual Data Theft
China is one of the closest societies in the world and is being ruled by the Chinese Communist Party (CCP) which has a dubious record related to freedom of speech, media autonomy, human rights violations, and data theft.
Having its repressive nature, all the companies and start-ups emanating from its soil are closely monitored by Chinese authorities. With the growing challenges for the Chinese Communist party from various quarters, particularly from India and USA and a few European countries, it can use a huge amount of data collected by TikTok from its vast user-base for security purposes.
Then, there is a growing clamor for the TikTok ban and other Chinese Apps the world over due to their suspicious nature. When India and China are involved in the biggest-ever military and diplomatic face-off since 1962, the Indian govt felt it can be harmful to national security to carry on with these Chinese apps for long. Then, the type of entertaining content that appears on TikTok could have a derogatory effect on the Indian social system.
Benefits of TikTok Ban in India
Prevention of Individual data breach
Protection from snooping
Economic loss to China
Encouragement to Made-In-India APPs
Prevention of obscene and controversial content