Microsoft's Notepad with Windows 10 update
What is the makeover of Microsoft's Notepad with Windows 10 update? If you're using a Notepad, then Microsoft has some good news for you. Microsoft is bringing some new features to the boring app to make it more interesting.
---
It's true that Windows platform has repeatedly been overhauled and updated, but same is not in case of most popular first-party apps on OS. One of them is Notepad. Now after being ignored for years, it's about to get few new features.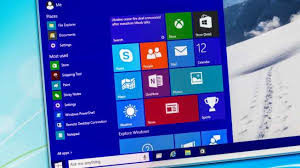 In the next Windows 10 update, the Notepad will get some new features; the most noteworthy is to delete a whole word with the Ctrl+Backspace shortcut.
In new update to Windows 10 update-Notepad will become more compatible with larger files and have a better find-and-replace function.
According to the blog posted by the Windows Insider Program Employees Dona Sarkar and Brandon LeBlanc, the features include more options for signing in, changes to Windows Ink, and some improvements for Microsoft Edge, the Edge of PDF reader, and Windows Defender Application Guard.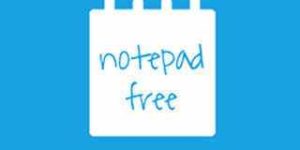 The Insider Preview Build 17713, which is now available to all Windows Insiders in the Fast ring, brings following few important security upgrades along with other developments:
Improvements to the Edge browser and few neat additions to Notepad
New media autoplay options in settings
New sign-in methods like "Web Sign-in" for Azure users and "Fast Sign-in" for multiple users to sign-in to a shared PC
Find feature-a new option to do a wrap-around find and replace
Fix an entire list of bugs that required addressing
The other updated Notepad features include text zooming. You can navigate to the menu and select View > Zoom, or use options such as Ctrl + Plus, Ctrl + Minus and Ctrl + MouseWheel to zoom in and out. Use Ctrl + 0 to restore the default zoom level.
Updating to other features include displaying line and column numbers when word-wrap is enabled, better performance during opening large files and using Ctrl + Backspace to delete the previous word etc.