The global outbreak of the Corona pandemic has its toll on many industries. But one industry that showed tremendous growth is OTT platforms. The pandemic outbreak has been a blessing in disguise for OTT mediums. When other industries are struggling to stand on their own, OTT platforms showed a remarkable spread. OTT platforms played a huge role in keeping people entertained during these troubled times. Here, we will discuss the best OTT platforms, their popularity, and vulgarity and whether there should be censorship on these mediums.
What is OTT Platform?
The full form of OTT is an Over-The-Top media service. This streaming service is supplied directly to the viewers via the Internet. This is a type of medium that bypasses broadcast, cable, and satellite TV platforms. It is traditionally distributed and controlled by the companies that disseminate such content.
OTT or Over-The-Top is a streaming media service offered directly to the users online or on the Internet. In simpler terms, it is a type of media service that provides television and movie content through the Internet as per the desired choice of the viewers. The name "Over-the-Top" itself indicates that the service provider is going over the top of existing Internet services.
OTT platforms also indicate no-carrier cell phones where all communications are done over the Internet and charged as data. The medium is such that it avoids monopolistic competition or apps for the phones transmitting data in this way. OTT term is very similar to subscription-based video-on-demand (SVoD) services that allow access to movie and TV content that is acquired from other producers or the content specifically produced for this platform. These OTT services can be accessed via websites on PCs or via apps on mobile devices, digital players, or TVs aided with integrated Smart TV platforms. What could be the best OTT platforms in India?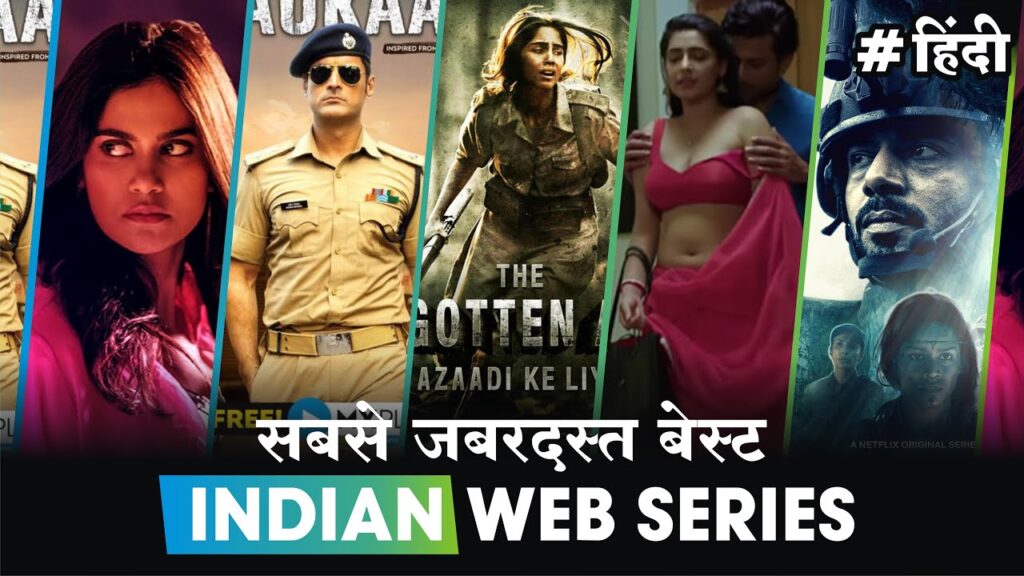 Best OTT Platforms in India
Disney Hotstar: It's an Indian video streaming platform owned by Star India is a subsidiary of The Walt Disney Company India. It has two types of paid subscription plans- VIP" focusing on domestic programs & sports content and "Premium" exhibiting international movies & TV series.
Amazon Prime Video: It is a USA OTT platform that shows films, TV series produced by Amazon Studios. It is also hosting programs, videos, and sports content from other produces also. You can watch them via mobiles, tablets, PCs, and Smart TVs.
Netflix: Netflix is a USA OTT platform headquartered in California and was founded in 1997. It is a subscription-based streaming service. Now, the company is offering content via its online library.
Aha: It is an Indian OTT platform owned by Arha Media & Broadcasting Pvt Limited and is a venture by Geetha Arts and My Home Group. It is offering Telugu content ad-free way.
Voot: It's an Indian OTT platform owned by Viacom18 and is available in Hindi, English, Tamil, Karnataka, Gujrati, Bengali, and Marathi. It is founded in 2016 and is headquartered in Mumbai offering TV shows and movies.
ALTBalaji: It is an Indian subscription OTT platform and owned by Balaji Telefilms Ltd. It was launched in 2017. The company entered digital entertainment for producing original OTT content.
SonyLiv: It's an Indian OTT platform owned by Sony Pictures founded in 2013. The platform is available in English, Hindi, and many regional languages of India. Some of the content can be accessed without registering but its premium service is ad-free. Its free service is ad-supported.
ZEE5: It is a video on demand Indian OTT platform. This is owned by Essel Group and its subsidiary Zee Entertainment Enterprises. Established in 2018, this is one of the premier OTT platforms in India available in 12 languages through Android, Web, iOS, and Smart TV. It provides TV shows, movies, web series, and sports content. The platform offers free as well as paid services.
Sun NXT: It is an Indian OTT platform run by Sun TV Network. Established in 2017, it offers content in Tamil, Kannada, Telugu, Malayalam, and Bengali. It is headquartered in TN, Chennai, India.
Eros Now: It is an Indian OTT platform founded in 2012. It is owned by Eros International and headquartered in Mumbai. The viewers can enjoy unlimited movies, TV shows, their Original content, and songs.
Factors to be considered choosing the best OTT Platforms
Viewing experience, alignment to the user preferences, and consistent video quality across a range of supported services.
To monitor the performance of published content by using different analytics tools to know about user behavior and adapting to the change user demands.
Data protection or security of the content against piracy is critical to the publishing business.
Despite high-quality content, poor content distribution methods bring less visibility. So, it needs an innovative and effective content distribution strategy.
Unique features offered by the video hosting services can be hugely beneficial to the business.