Creating and running an online eCommerce store is equally simple as well as challenging. Developing and running an attractive online store is simply because there is the availability of several eCommerce platforms like Woocommerce, Magento, etc.  Then, it's challenging because the standard of eCommerce website's design and development along with its functionally plays a crucial role in the success of the online store. How would you rate Woocommerce Vs Magento?
Before analyzing the similarities, differences, and qualities of Magento and Woocommerce platforms, we should know what they are. Both Magento and Woocommerce enable the businesses to:
• Develop an online store
• Display products for sale
• Accept payments from the buyers
That means these platforms allow you to have a decent online store and make sure it runs effortlessly.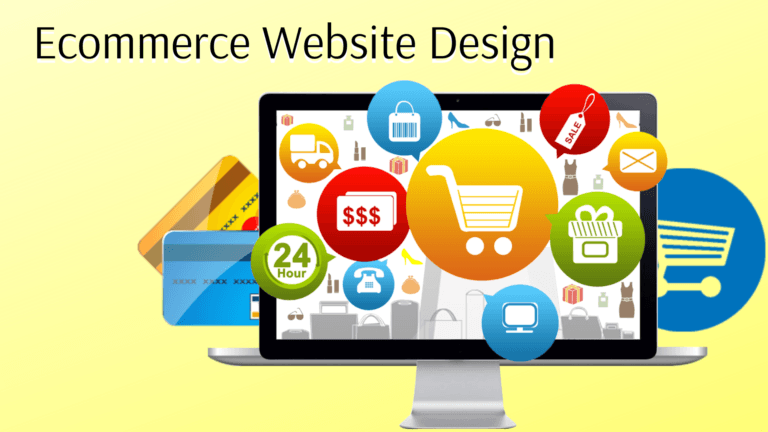 Choosing Between Magento and Woocommerce
When you choose between Woocommerce Vs Magento platforms that depend on the type of business and the requirements you have. There are some factors that decide which would be best for your business. The factors include:
User-friendliness or Easy-to-use
Page load time
Budget
Feature-rich
Payment options
Security
Woocommerce Vs Magento
No doubt Magento and Woocommerce have emerged as two of the biggest eCommerce platforms in terms of development. Though there exists striking contrast between them, there are some similar traits when it comes to customization and customer-oriented features. The similarities include:
Both Magento and Woocommerce are available for free.
Woocommerce is a free WordPress plugin whereas Magento offers a free open-source platform that is loaded with basic functions to develop and run an online store.
Both the platforms have the capability to showcase an unlimited amount of products
These platforms can handle large-scale sales orders.
Both of the platforms' free versions don't include hosting and domain name.
There is the availability of a number of eCommerce platforms on the market, but Magento and Woocommerce are the most prominent among them. No, it's time for you to analyze which would be suitable for you.
Magento
Magento is a top-notch web design and development which is exclusively dedicated to developing e-commerce stores. This is based on a modular concept and is fully flexible. Today, Magento is regarded as the best open-source code for developing eCommerce websites with wide-ranging features. Most importantly, its features and functionalities are solely made for creating online stores.
Online store owners need solutions that can increase their sales and boost up business growth and Magento's power-packed open source shopping cart solutions feed those necessities. Its robust and flexible shopping cart application, built on the Zend framework offers an API for getting integrated easily into other applications.
Being a feature-rich eCommerce platform, it provides exceptional flexibility and control over its appearance to online merchants and store owners. It comes mostly in three editions-Community, Professional, and Enterprise.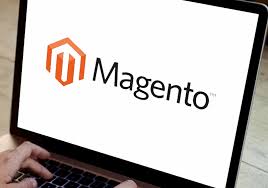 Magento Shopping Cart offers an excellent shopping experience, being loaded with features such as multiple languages, multiple currencies, order tracking, hot products tags, product reviews, zoom glass, and referral products to friends, etc. The crucial advantage of Magento is that it can be customized to suit diverse business needs.
Magento open-source code features do the needful search engine optimization to enhance website ranking. Magento has an easy integration feature with 3rd party services like Google Analytics, Google website optimizer, and varied type of payment processing services like PayPal and others. Then, it provides advanced reporting systems that will enable store owners to have clearer knowledge about user activity and sales trends that are the most critical efficiency of the business.
Woocommerce
Woocommerce is one of the largest and widely used eCommerce platforms, being a free WordPress plug-in that encompasses all the features which you need to build an online web store. It's highly user-friendly and anyone can create a new store with a few clicks. Other features are added by installing different plugins. Woocommerce is highly flexible and intuitive offering some power-packed features.
It's a CMS that has been integrated with WordPress and offers an easy-to-use shopping platform for e-retailing. With Woocommerce, you can create a customized theme to build your unique web store. With this, you can expect your business to expand marvelously as it will allow you to have a beautiful layout of your website and will be engaging for the visitors spending more time on the product range.
Woocommerce brings a basic level of features that suit small stores with limited requirements like search engine optimization, cart behavior, store management, inventory management, product data panel, tax calculations, and analytics & reporting. When it comes to the availability of themes, Woocommerce has a large range of themes compared to other platforms.
Which is suitable Woocommerce Vs Magento?
Easy-to-use: If you're a beginner or not much knowledge about handling these latest eCommerce platforms, then Woocommerce would be the foundation stone for learning these platforms.
For Magento, you need to have a certain level of technical expertise or tech-savvy and is made for developers. Magento can be difficult to learn to some extent than Woocommerce.
Page load time: The page load time can be a deciding factor when it comes to choosing between Woocommerce and Magento. Google gives high importance to the website's page load time. The websites with less page load time use to drive more traffic and regarded as better by search engines. The survey tells that 53% of users leave sites that have slow load time. Magento is a powerful and large application and sometimes, it becomes more difficult software to maintain and handle.
Budget: There are several free options available for both Magento and Woocommerce, but the premium offerings are costly. Hosting the Woocommerce store can be less costly and easy to use than Magento because most WordPress users know how to optimize their platforms. But when it comes to driving sales, Magento stands tall. In terms of marketing and promoting your online store, Woocommerce stays ahead, but it doesn't have strong built-in features like Magento.
Feature-rich: The features are most crucial when it comes to choosing an eCommerce platform and you need more than basic features. Both Woocommerce and Magento have many standard features, but you have to understand which one offers better customization and flexibility. Of course, Magento has the greater capability to build a feature-rich store and allow you to customize and add extra features as well. Whereas, Woocommerce is just a plugin that can offer you to add just eCommerce features.
Payment Options: In Magento, you can configure various types of the online shopping cart and can integrate different options like instant purchase, shopping support, customer accounts, discounts, taxes, and other things. In terms of payments, it supports varied types of offline methods such as payment by check, Cash on delivery, or Money order. For accepting payments, you have to integrate it with an online payment gateway or a processor. Magento is compatible with different payment processors such as PayPal.
Security: Both Magento and Woocommerce would allow you to have several advanced security measures. Most of them can be accessed via extensions or manual tweaks. But Magento provides stronger security capabilities than Woocommerce. Magento releases Magento patches regularly for online stores.
Both Woocommerce and Magento have robust eCommerce solutions and both share a unique level of customization. If you have a small business, a limited budget, and less technical expertise, then Woocommerce is best suited for you.
In the case of Magento, it's largely suited for bigger businesses and tech-savvy people. The smaller businesses won't need all of the features that Magento offers. When you decide to work with open-source software like Magento, you can have an extensive amount of liberties about the use of the software that won't be found in others. Of course, the free version will be suited for small businesses.
In the case of Woocommerce, it might not be so advanced as Magento, but it offers a highly competitive set of features. Woocommerce not only offers core capabilities that one needs to set up his/her online store but also provides some built-in tools that are hard to find in others. These features include product reviews, promotional widgets, and unlimited variations.
Conclusion
It is hard to find which is better between Woocommerce Vs Magento. It largely depends upon your size of business, type of business, the features you need, and your technical soundness. From the above analysis, Woocommerce suits small and medium-sized businesses with a limited product range whereas Magento would be ideal for large businesses with a wider product range.
No matter what happens both of these platforms need development resources, specifically Magento, and have a high degree of customization. You can serve better someone who needs robust, customizable, and accessibility, and is even interested in blog and SEO resources.