"Me at the Zoo"!
Do you know about the first-ever YouTube video? Who created the first YouTube video? How was it published? YouTube's first-ever video was created and published on April 23, 2005, by company co-founder Jawed Karim with a tagline of "Me at the zoo". Surprisingly, he is never able to post another video.
If you watch the video, you would find that he's standing in front of a camera at a zoo and talking about what's happening around him. It's just an early remembrance of today's modern vlog scene and the main purpose of this video was to introduce people to YouTube what it was done smartly.
YouTube History
YouTube is an USA-based video-sharing website, headquartered in San Bruno, California. YouTube was founded and created by three former PayPal employees-Chad Hurley, Steve Chen, and Jawed Karim in February 2005.
Google bought YouTube in November 2006 at a price of US$1.65 billion; now it operates as one of Google's subsidiaries. Anybody can upload, view, rate, share, add to favorites, report, comment on videos, and subscribe to other users through YouTube. It also offers wide collections of user-generated and corporate media videos.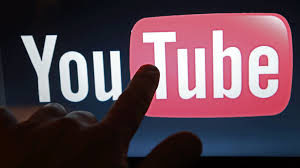 The Popularity of YouTube
Now YouTube has become the world's 2nd biggest search engine with more than 1.8 billion people registered on the site and checking it daily to watch 5 billion videos. More than 300 hours of HD quality videos being uploaded to YouTube in every minute, is only the addition to already the massive collection of 1,300,000,000 videos.
The video monetization s through Google AdSense, a program run by Google that allows publishers in the Google Network of content sites to serve automatic text, image, video, or interactive media advertisements, directed at site content and audience, is the chief source of income. Most of the YouTube videos are free to view but there are some videos such as subscription-based premium channels, YouTube Premium, film rentals, a subscription service offering ad-free access to the website, and having access to exclusive content, prepared in partnership with existing users.