Independent Sindhudesh
Independent Sindhudesh is now a reality after the emergence of the secular liberal Sind nationalist movement JSMM!

Pakistan: A Failed State & Its Terror Strategy to Counter Inherent Freedom Struggles
Sindh is the second biggest but culturally and economically most developed province of Pakistan. Pakistan remained confined to only four provinces- Punjab, Sind, Balochistan, and North-West Frontier Province after the Bangladesh war of 1971 with its neighbor India.
Then, East Pakistan and now Bangladesh got separated from West Pakistan due to large-scale political, linguistic, and socio-economic discrimination launched by the then West Pakistan establishment, particularly Punjabi dominated Pak army. According to various Human Rights Groups and international Media Organizations, as many as 3 million East Pakistani people were killed by the Pak army and millions were displaced, wounded, or starved.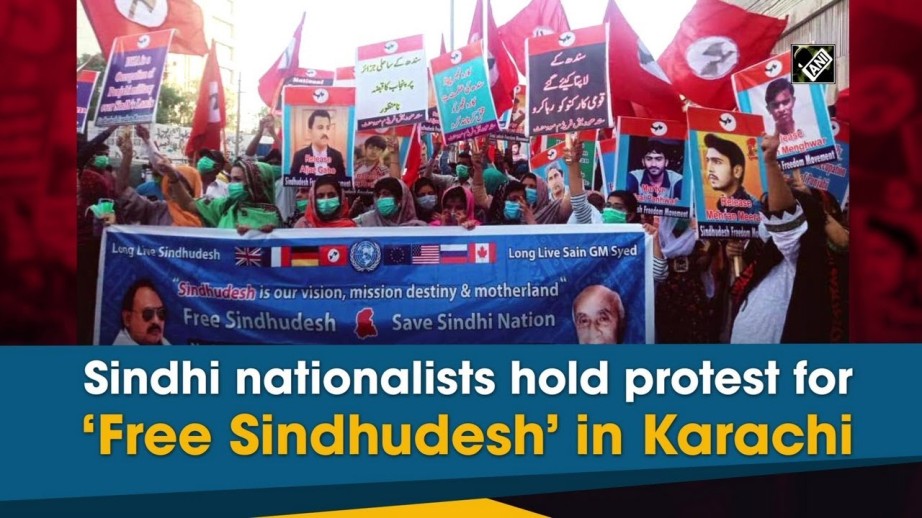 Political Independence: Even After 70 years of Independence
Even after 70 years of its independence, Pak has failed to develop a healthy democratic and political culture within itself. Pak military has governed the country most of the time and the Pak army is still regarded as the most stable and powerful institution in the country. It is said that the military is the de-facto ruler of Pakistan.
During the cold-war and the Afghan war, Pakistan emerged as a major frontline ally of the USA to oust Soviet Union Forces from Afghanistan. With the funding from USA and NATO countries, it created radical Islamic groups and terrorist organizations to fight against USSR. After the withdrawal of USSR forces and the fall of the USSR, it slowly diverted those terrorists to Kashmir, India, and other parts of the world.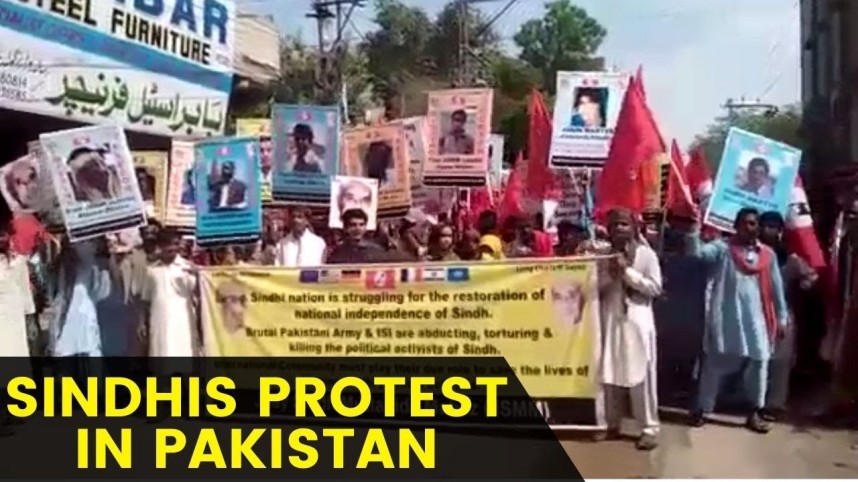 Today, after 45 years of the Bangladesh war, the same kind of situation seems to be emerging in Pakistan. Decades of oppression and suppression of Pak establishment, particularly Pak army and its notorious intelligence wing Inter-Services Intelligence (ISI).
Demand for Sindhudesh and Emergence of JSMM
Decades of oppression and suppression of Pak establishment through fraud, deception, and torture of independent existences of Sindhi, Baloch, Pashtun, and Siraiki have turned them to call for breaking away from Pak and form independent nations.
The religious, Islamic fundamentalist, and terror-friendly temperament of its establishment, military, and intelligence agencies have turned this country into the biggest exporter of terrorism in the world.
Pakistan's frequent closeness with the most dreaded terrorist outfits of the world is well-known and the world is also tired of Pak's deception and continuing proximity with these organizations. A recent stern warning from US President Donald Trump, regarding action against terrorist outfits, including the Haqqani network in its soul was the reflection of that.
Pak is not only deceiving its neighboring countries but the entire world about dismantling the terror infrastructure. In name of fighting terror, over the years Pak gained huge amounts of funds from the USA and its NATO allies. But, on the ground, it is always non-committal in taking against terror organizations……..
The entire world including the Sindh people knows that when the whole world was busy fighting the war against terror and Islamic terrorism, Pakistan was busy acquiring billions of dollars in the name of fighting terrorism and sheltering Al-Qaida chief Osama Bin Laden and Taliban chief Mullah Omar. Both of them were killed inside Pakistan.
This is the biggest confirmation of Pak's notorious nexus with world terror outfits. Laden was killed in Abbottabad, just 1000 yards away from army training school. Under a great deal of pressure from the international community to take action against the terror outfits which were once created by itself and the terror groups emanating from its own soil, the wicked and faceless Pak establishment has made house arrests of some terrorist leaders like Hafiz Saeed and others to divert the attention. But those house arrested terrorists are enjoying VIP treatments.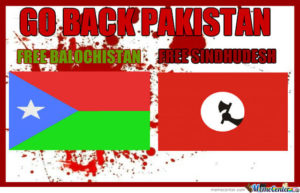 Notorious Pak Army, ISI and Administration
On the other hand, it is using all its energy and power to crush secular nationalist movements of Sindh, Baloch, and Pashtuns. Incessant killing, abductions, butchery and genocide of innocent Sindh, Baloch and Pashtuns are being done to convince the world that Pak is serious about eliminating terror. Efforts have been made through biased Pak media to declare a huge number of secular Sindh nationalist leaders as terrorists and extremists who are demanding their legitimate rights through peaceful struggles to hoodwink the attention of the world.
Pak is playing the double game, one hand it is deceiving the world by simulated practices of fighting terror and another hand it is crushing and suppressing legitimate political voices, rights and struggles of Sindhi, Baloch and Pashtuns and keeping no stones unturned to hide the human rights violations in the said areas.
Last year, on 23rd December an innocent Sindhi student Nasarullah Jamali was abducted by Pak security forces for protesting against China-Pak Economic Corridor (CPEC) while he was returning from the demonstration. Subsequently, many political workers of Sindhi national movement (JSMM) were abducted and enforcedly disappeared by security forces, including Liaquat Channa and Fayaz Dahri.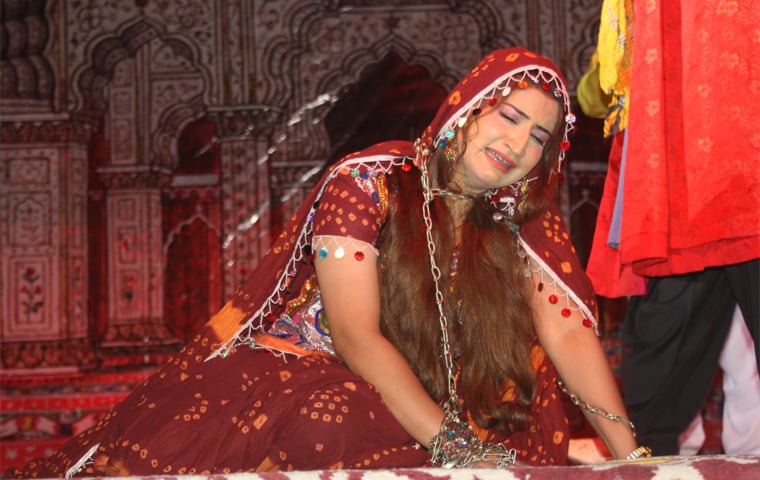 Later, Nasarullah Jamali was forced to accept his involvement in an incident of attacking Chinese engineers Sukkur under severe physical and mental torture by intelligence agencies. The admission to crime could have any standing if it was admitted in any court or before international media. But, nothing of such happened in this case and had to accept the charges in a handcuffed and blindfolded condition, even in the video clip provided by Pak intelligence agencies.
Most surprising was that other two abducted youngsters Liaquat Channa and Fayaz Dahri were nowhere in that clip. It is evident that it is just a drama created by ISI and other agencies whose script was earlier written and was memorized to that youngster through intense physical and psychological torture to kill other two activists of JSMM in the fake encounter.
Call for Independent Sindhudesh
In an official statement Shafi Burfat, the chairman of JSMM has the intervention of UN and Amnesty International to rescue the two JSMM activists. Pak military and Rangers had actually perpetrated a suicidal attack at the shrine of Lal Shahbaz Qalandar along with blasts in Sukkur and other places in Sindh to get permissions of military courts and make conditions to start massive operation against the national movement of Sindh (JSMM).
In another such incident, one elderly political leader of JSMM Muhammad Rahimoon was falsely implicated in a blast case with taking confession from a youngster Haider Khoso who was already abducted by Pak security forces. Everyone in Sind knows that Muhammad Rahimoon has nothing to do with Muhammad Rahimoon. It is no secret that corrupt, scam-ridden, and fascist state like Pak is trying to crush the legitimate struggle of Sind people for the fulfillment of independent Sindhudesh.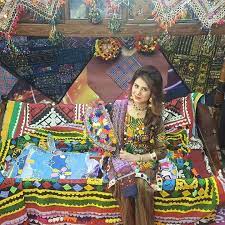 This may be one such incident of atrocity committed by Pak security forces, ISI, and other agencies but such incidents have been happening for decades and the recent surge of such incidents are happening because of CPEC. There is a great deal of disapproval and protest against the CPEC project because of its draconian terms and conditions.
This 32 billion dollar project is facing intense protest from the people of POK, Balochistan, and Sindh. Huge numbers of security forces have been employed to provide security to this project. Pakistan is on lease for the money spent on this project. If Pak fails to repay the amount, China will acquire the whole of Pakistan. Pakistan has borrowed this 32 billion dollars on 6% interest which looks impossible for a country to repay whose economy is on verge of collapse, as forecasted by IMF recently.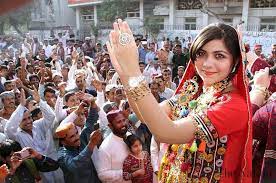 Its all-weather friend China has recently refused to give any more funds to Pak. Most importantly, China is not employing Pak engineers or laborers in CPEC, rather bringing its own laborers and technicians from China. It's a major discontentment among native Pakistanis. The people who have lost their land for the project have not been adequately compensated and the majority of their share has been embezzled by corrupt Pak political leaders, officials, and all-powerful military.
The Recent Surge in the abduction and enforced disappearances by Pak state of JSMM activists is only to show that how much dishonesty and conspiratorial mentality of Pakistan as a state has grown in the last few years to push CPEC ahead at the cost of the interests of the general public of Sind which has been spearheaded by JSMM. JSMM has been doing everything to raise the atrocities of Pak for CPEC in various international arenas and has been emerged as the real voice of Sind for freedom. (Keywords: Sindhudesh, JSMM, CPEC & Pak Army)