Accounting Software is not all about comfortable but compatibility
The selection of the best accounting software for your organization or business is one of the most critical and key business decisions you make. What is accounting system software? Why it is so important?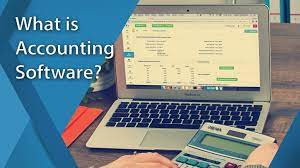 Every organization looks for an Accounting Information System (AIS) that offers timely, accurate & reliable information for decision-making in commercial and competitive environments. Accounting system software comes under the broader definition of Accounting Information Systems. This is computer software that records and processes accounting transactions within functional modules such as accounts payable, accounts receivable, payroll, and trial balance. It can be developed in-house by the organization or purchased from a third party or a combination of a third-party application software package with local modifications. It varies significantly in its complexity and cost. Nowadays, packaged accounting system software not only records financial transactions and produces accounting reports but also helps in managerial decision-making aimed at gaining a competitive advantage.
Many organizations remain with their current accounting system for too long. That is because it is easy to use, know, and understand. There's considerable fear involved of getting into trouble with switching to something new and unknown along with there are significant time and resource issues, including the cost to change and the time needed to get used to the new system.
But comfortable doesn't always hold well — especially when it comes to the financial health and long-term success of your business. To meet your business needs, AIS should be compatible with your existing business practices and acclimatize to technological innovations. Any accounting system software must have the following four features:
Easy installation
Easy to use
Seller support
Capability of updating
The implementation of accounting system software for small & medium businesses has become widespread as it is affordable and technically powerful. Small & medium business means where less than 20 people are involved. Properly installed and implemented accounting system software can provide you following benefits to your organization:
Better decision-making capability
Improved Cash Flow
Accurate Information
Better Control
Foundation for Growth
Realizing your organization's financial information capabilities and weaknesses is central to the selection of the appropriate accounting system software solution. Is your organization currently finding challenges in handling your daily accounts or accounting system? Those questions may include:
Which manual tasks can be automated for the benefit of the organization?
Where in the accounting cycle are you finding the highest productivity loss and highest number of errors?
Do inaccuracies negatively impacting your organization?
What information or reports if requested cannot be created or delivered immediately?
How can your accounting solution better integrate with other business management solutions?
Before you make a selection, you need to see a product demonstration and check references. There are six steps for successfully selecting accounting system software:
Engage the right people
Describe the challenge
Choose a specialist
Assess application performance
Choose a software vendor