Google is constantly changing its algorithms to find the best approach for making its users connected to high-quality websites. If you're an avid online marketer or webmaster, you must be aware of the term "Blogging". Blogging plays a crucial role in the social networking and online marketing era. Guest Blogging for SEO is a powerful strategy.
A few years back Google's Matt Cutts, WebSpam in charge declared that Guest Blogging is dead. Just after his announcement, it created large-scale confusion in the SEO and Internet arena.
There persists large-scale skepticism whether Guest Blogging is really alive and kicking or still regarded as one of the powerful link-building strategies in the SEO industry. Of course, the relevancy of Guest Blogging for SEO is still intact, but its approach has changed a lot.
The majority of SEO voices agree with the fact that guest blogging continues to be a highly effective tactic no matter what Google believes. However, the quality and relevancy always beat the quantity.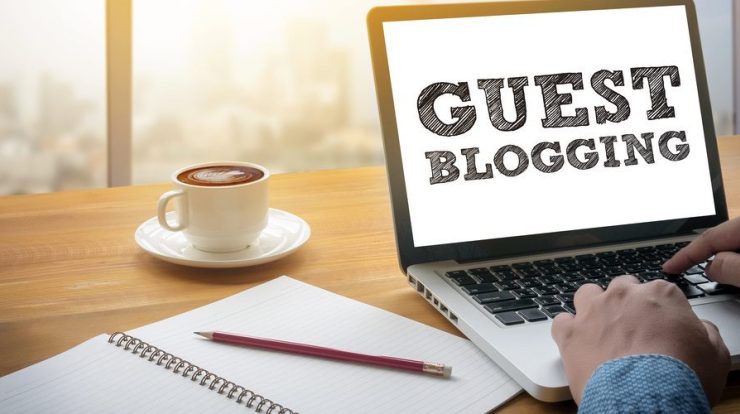 What do you mean by Guest Blogging?
Guest Blogging is one of the most popular content marketing and SEO techniques where someone writes and gets them published on a 3rd party website to promote his/her individual or corporate brand.
Guest blogging strategy takes the brands to the target audience and is found to be an effective method to create ample awareness among the target audience about the said brand. But, it has to be done carefully; otherwise, there is a risk of being penalized by Google.
Guest blogging should be done the proper way. If it goes wrong, it can cost you in the form of viewership, credibility, and Google love. It's immensely disappointing for anyone to come up with a standard Guest blog with standard hyperlinks without having any clear objective, idea, and definite audience in mind.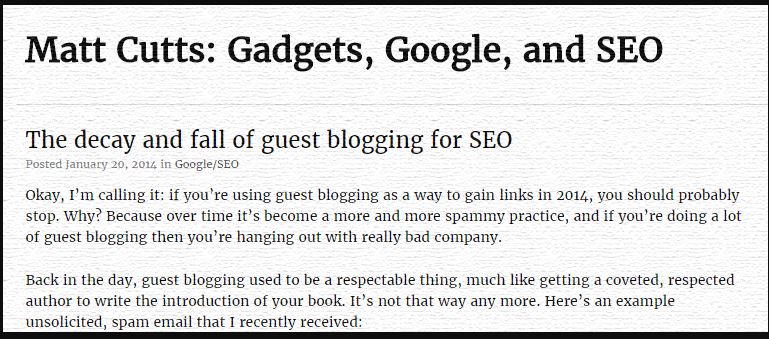 Why are publishers so keen on guest blogging?
Guest Blogging is a mutually beneficial process where the publishers need awesome content to feed their target audience and get them engaged whereas the authors want to have a platform for the promotion of their brand.
The newsy, original, and search-engine friendly content can indeed achieve both objectives- on one hand, it will showcase the author's expertise and at the same time, the publishers would get free and valuable content.
In the above situation, the online marketers will get the opportunity to build up content and put up their brand before a new audience. Guest posts should not be highly promotional; rather they should be information-rich and aim at educating the readers by giving in-depth knowledge on the subject. This would consider as a powerful inbound marketing tactic.
Importance of Guest Blogging
Guest Blogging is a highly productive SEO strategy during its arrival where the relevant do-follow links leading back to your site enhance the website's ranking and give rise to a higher rating on Google.
Guest posting is no longer easy as it was once. The websites which have higher domain ratings are flooded with requests and simply they have no time to respond to such requests. Nowadays, these websites are happy to receive and an original, communicatory, and SEO-friendly article to their kitty.
Many believe that Guest Blogging remains an effective strategy in SEO where the foremost objective is to increase the domain authority of the site that will lead to high traffic as Google recognizes the said website to be credible. But guest blogging needs proper planning because cheap link building would cost you heavily.
When you start guest posting on a particular website, you need to ask yourself the following three questions:
Does the guest posting site have my type of target audience?
Does that site has a strong domain authority or is it spam?
Would it effectively combine with my article?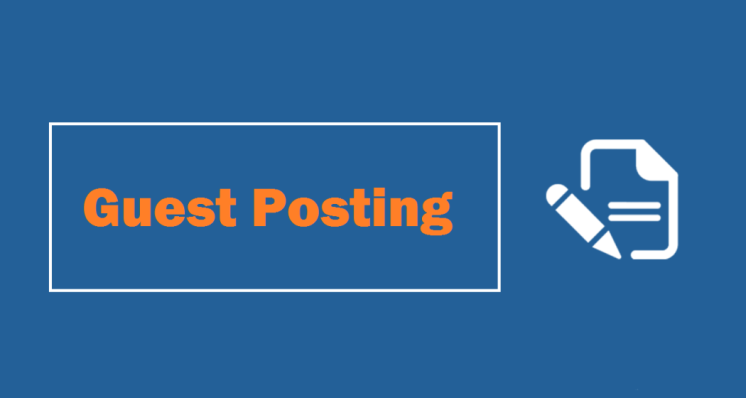 In the case of guest posting, consistency and frequency remain critical and it doesn't guarantee instant success. The effect of guest posting is said to be cumulative and the real results might appear later. As long as you concentrate on quality and original content for the reputed websites, there won't be any problem with SEO.
The common mistake the guest bloggers often do is to offer content just for a link. The writers should provide neatly written and SEO-friendly content that is worthy of being placed on your site. It should contain the links that point to other sources, instead of only to your site, blog, or article. The guest posts need to be an expert view so that it would allow you to partner with another website of a similar niche.
What are the common mistakes done by guest bloggers?
Guest blogging remains one of the safest ways for building links. But some of the guest bloggers and marketers jump into this hysteria without thinking so much of its processes. As a result, the guest bloggers are faced with rejection whereas blog owners complain of not having high-quality content. Therefore, there are some mistakes which have to be taken care of:
Don't make it excessively promotional: When you are writing a guest post, you shouldn't write too much about your products and services straight. Nobody wants to read promotional content. The blog owner would reject your blog out-rightly because there are hardly any viewers who would go through your promotional content.
Not able to go by the guidelines: The blog owners try to contain the influx of guest post requests as they don't have the time to review the huge number of guest posts. Therefore, they set up definite guidelines for the acceptance of the guest posts. These guidelines vary from website to website. The bloggers need to be aware of the guidelines before writing the guest blogs.
Fail to keep track of blog posts: Many bloggers send write-ups without having clear records of where they're sending. If you are not keeping the track of your posts, you won't be able to know about their status i.e. whether they're well-received or not.
Fail to deliver high-quality content: Nothing can be more damaging to your brand value than pitching sub-standard content. Creating exceptional content is not only required for getting published but also enhances your brand image and drives large-scale traffic. So, the guest bloggers should spend as much time as possible in researching on the topic\ to get a clear idea about the topic, and then writing grammatical error and plag-free content, keeping pace with SEO guidelines. This will give you the readers ample exposure and a healthy backlink.
While you are writing, the content should be relevant, informative, and engaging at the same time it should be entertaining. The foundation of guest blogging for SEO rests on producing exceptional content. If you drive value to the blog owner's users, in return you will derive benefits in the form of more readers, a healthy brand image, and a high ranking.
Unfortunately, most of the guest bloggers these days come up with spun or already used content. Then, the content doesn't follow proper SEO guidelines, irrelevant keyword pitching, and plagiarism and often carry huge grammatical errors which easily get identified.
Fail to pitch your blog ideas before sending: Many blog writers are habituated in doing the mistake of simply sending their guest posts without having enough clarification from the blog owner. There may be the following problems:
1. The topic which you have written may not be acceptable to the blog owner.
2. The blog owner could have already written or published a similar type of article.
3. The blog owner could no longer be active.
4. The blog owner might not be receiving the guest posts anymore.
Wasting the advantage: When your guest post goes live, it's now your job to start driving referral traffic to the website from the links attached to your author bio. Here, you need to have a clear-cut plan of capitalizing on the exposure and traffic you're getting from the blog post. One strategy would be to route the entire traffic to a landing page where you make the visitors do the talking.