Search Engine Trends 2018
Google, the premier search engine continues to be the dominant force for consumers and advertisers. Google holds about 90% of the market share across web, mobile, and in-app searches. Google does unbelievable processing of 3.5 billion searches per day. Then how do consumers and brands interact with the results of Google? What marketers can conclude from search engine marketing trends 2018 or search engine trends 2018?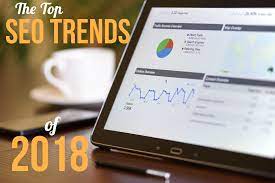 Rise in Paid and Organic Search
There are many important updates related to voice search, local listings, and mobile indexing in 2018. Algorithmic changes to Google, increase in paid listings, and growing focus of the brands on the Search Engine Marketing Trends of 2018.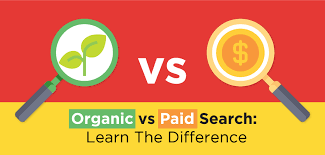 There's the incredible growth of companies who have appeared in paid and organic listings. The retail sector is said to have been losing its base last few years, because of factors such as Google shopping results, ROI challenges, retailers' experiences, non-branded paid search, and the growth of Amazon.
Simultaneously, travel has increased consistently during this period on account of an increase in direct booking to sites, having price guarantees. The tech industry has got a big boost due to the branding; credit should be gone to the search for smart speakers, particularly Alexa and Google Home. Cleverly they're successful in avoiding shopping at category level and moved over to branded terms, resulting 50% increase to paid and organic listings, in a way contributing 68% growth to the tech sector.
Occurrence in Search Results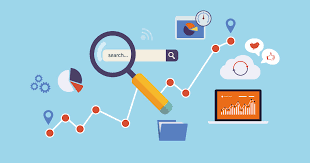 As the brands are busy balancing paid and organic search results, need to find out how many times the four paid search ads, shopping listings, and local listings appear in search results. These have been offered by Google SERPs because of answer customers' queries. Two major takeaways could be:
The decrease of listings with four paid search ads and shopping ads are found to be flat across all categories.
Local listings are catching up due to the popularity of mobiles and being shown across all verticals. The attention should be paid to the following two reasons:

As more and more consumers are shifting to mobiles, they are more eager to know where they are and show relevant local listings.
Listings are offering the option to brands to see free traffic.
What brands can learn from this?
Local listings are increasing and trying for attention. Try to search for your category terms and find whether your local listings are being shown. Are you in those local listings?
They are ranked in two ways:
What's the distance between the location and the searcher?
The validity of data across platforms
Check whether your business Name, Address, and phone number (NAP) along with other details are correct across directories and websites like Yelp, Foursquare, and Yellow Pages. Many times they are found to be incorrect, get it correct now and monitor your results.
Has to develop an integrated strategy for both paid and organic search and try not to give out the ground to these brands and give stress on your core strengths and differentiators. Keep a tab on changes to Google as Google is very capable of staying ahead of consumer expectations and technology such as mobile indexing and launching new tools for Google My Business.
Follow us on….