Social media and Digital trends to dominate in 2018
There's no stoppage to the popularity of Social media in 2017 with a 2.80 billion social media user base around the world and had advertising revenue of $41bn. It's only to grow in 2018 because biggest social media brands are jostling to catch up with each other and boasting for the largest audience and best innovations.
Of course, our favorite social media apps tend to roll out new updates on constant basis, changing slightly but frequently. Time is to list out few social media trends for 2018 that would dominate the social media landscape.
Live streaming and ephemeral content will continue to rise explosively
Today, 80 percent consumers would want to watch a live video of a brand than read a blog and the survey shows that these prefer live video to written media updates.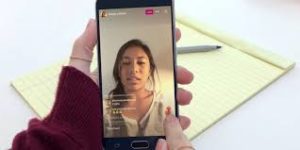 Live streaming popularity stunned everyone in 2017 and ready to go to the next level with businesses cashing on immersive and multi-source videos. But, 2018 will be an even bigger year for ephemeral or short-lived or fleeting content, because both audiences and brands have settled into the format.
Augmented-Reality & Face Filters will be popular
Augmented-Reality is a technology that superimposes a computer-generated image on a user's view of the real world, providing a composite view.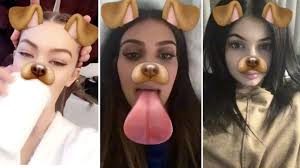 Five years back, Google had come up with Google Glass, aiming to bring augmented reality (AR) into the mainstream and change how we live and interact with each other. But now Facebook and Sanp are competing to enter or re-enter the AR ring.
Augmented reality is the next giant step for videos which makes way for more interactive and engaging experience. This is one of the easiest and powerful ways to reach out to target audience.
Face filters, also known as AI lenses have grown in popularity with a handful of highly successful AR apps, rising sales of VR headsets, and greater technological sophistication in 2018. Snapchat has allowed the advertisers to use custom build face filters for all of its users for quite some time. Since Instagram came up with face filters last year, many have been going crazy about its fun features.
Instagram to introduce new features for videos and direct messaging
Instagram is to double up something as far as its features are concerned or even to become a standalone app. It will go for more live streaming, more innovations and tools for live video campaigns for promotion of brands.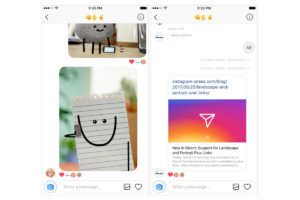 With Virtual Reality slowly gaining momentum, Instagram is pushing more on these lines after Facebook 360 degree videos.
Snapchat
Snapchat has gained huge griping with 24-hour ephemeral content among Gen Z by making best use of FOMO factor that don't miss out on any latest updates and info.
In 2018, Snapchat is all set to introduce several features such as YouTube-like features for vloggers, use of augmented reality for making users to create their own AR lenses, active use of chatbots and direct messaging with efficent use of AR.
Greater Engagement Between Brands & Customers: The closeness between brands and consumers was never been so high what it's today. Nowadays, more and more consumers are mentioning a brand while sharing their personal accomplishment on social media.
Taking queue from this, brands are now realizing the importance of social media engagement and keeping no stones unturned to have lasting relation with their target audience, not just treating social as a platform to advertise their products.
It's very crucial for brands to provide a network to keep your followers happy where they can reach you easily. If Instagram is to be believed, 80% of its users already follow a brand on the network. These opportunities can be a great help for your brand in 2018.
User-generated Content, Reviews or Recommendations
Recent survey report related to advertising revealed that 83% consumers believe in recommendations or reviews from people they know and a hoping 66% consumers trust on the opinions of other consumers posted online.
Marketers need to spend time finessing or keeping tab on user-generated content and can pattern it into their social media campaigns.
Ad growth will increase
Earlier social media platforms used to concentrate on building their user base and as they are firmly placed and proven their long-term viability, their focus has now been shifted to revenue.
Major social media brands have now been focusing on building more advertising, that's only to grow in 2018.
Gamification of social media apps

Users love to interact with each other and but they also game-like experiences because companies have earned significant revenues from microtransactions and immersive gaming experiences.
It's just a matter of time when there will be an app that tries to merge social media and gaming more organically. This hybridization is likely to make a significant impact in 2018.
Brands tend to rely more on Social Listening Tool

Brands would tend to rely more on social listening tools. Social listening is the process of monitoring digital conversations to know what customers talk about a brand or industry online.
It's also the practice of tracking your conversations that revolve around specific phrases, words or brands. Those words or phrases can be leveraged to find new opportunities to create content specifically for those audiences.
Influencer marketing, Twitter & LinkedIn to maximize the content game
As businesses are growing up using social media marketing, more and more companies are counting upon influencers. The will cash on the idea of have their pre-existing followers and their ability to influence them. The budget will be doubled for influencer marketing in 2018.
In 2018, Twitter may cut down the bot activities and remove inauthentic accounts aggressively. This would be come up with more improvement in the algorithm to get more targeted users and the use of AI in image-recognition-triggered-ads.
2018 is going to be the year when LinkedIn expands more in B2B content marketing and may plan to start high-quality video ads feature, engage in active storytelling.
There's an old saying that one human year is equivalent to seven dog years. Well, the same can be said for social media.
Social media trends change so quickly that you have to plan your marketing strategies and online campaigns accordingly, keeping in mind the social media trends for 2018.